What is a Casita Floor Plan?
We know you're wondering what a casita floor plan is, how to choose the best floor plan for your needs and, lastly, what could a casita floor plan help you with if you plan to build one. Whether your house is one-story or a multi-story, keep on reading while we break down all the information and details you need to know.
Casita Floor Plan
A Casita floor plan is a unique home design that includes an unattached guest house, or "casita". This type of floor plan offers many advantages, allowing homeowners to create a second living space that can be used for a variety of purposes. A casita floor plan is especially ideal for families who have guests often, or who need more space than their main residence can provide.
The casita is a one-story house itself and can vary in size, depending on the overall size of the home and the needs of the family and guests. Generally speaking, however, it will usually include one bedroom, one bathroom, and a kitchenette or small kitchen. The floorplan can also be customized to fit the homeowner's lifestyle; for instance, some casitas may be designed with a large living room space that could be used as an extension of the main living room area.
The benefits of having a pre-designed casita floor plan are numerous. Not only does this type of design make it easier for families to accommodate guests without having them stay in the main residence, but it also provides an extra layer of privacy and security. Additionally, if you decide to rent out your casita as Airbnb accommodation or vacation rental property, you could generate some additional income while still getting to enjoy your own personal space.
Overall, a Casita floor plan is an excellent option for families looking to maximize their available living room space while still providing extra privacy and comfort for their guests. With its unique and top level design and various benefits, it's no wonder why this type of floor plan has become so popular in recent years!
What is a Casita Open Floor Plan?
A living environment like an open floor plan encourages open areas with fewer walls separating the main rooms to promote interaction and conversation. A typical open floor plan design has one large room that serves as the kitchen, dining room, and living room, in addition to enclosed private areas like bedrooms and bathrooms. This floorplan style, also referred to as an open concept, combines common rooms into a single open space to improve communication, movement, and lighting while conserving your floor space.
Different types of Casita Floor Plans
There are a variety of different types of Casita floor plans, each with its own unique features and benefits. Here is a list of the most popular types:
1. The Rancho Plan: This type of Casita floor plan is perfect for those who want a ranch-style home with plenty of space. The Rancho Plan offers a large living room, dining room, and kitchen all on one level. There is also a private bedroom and bathroom on the second level.
2. The Hacienda Plan: This type of Casita floor plan is perfect for those who want a more traditional Spanish-style home. The Hacienda Plan offers a large living room, dining room, and kitchen on the first level. There is also a private bedroom and bathroom on the second level.
3. The Pueblo Plan: This type of Casita floor plan is perfect for those who want a more rustic, southwestern-style home. The Pueblo Plan offers a large living room, dining room, and kitchen on the first level. There is also a private bedroom and bathroom on the second level.
Choosing the Best Casita Floor Plans
Is there room for a casita on your residential lot?
For those who are unaware, the word "casita" is Spanish. It literally translates to "little house" and refers to a compact residential structure that shares the same plot of land as a single-family residence. Another name for casitas is ancillary dwelling units (ADU).
That's because a small, additional house constructed on the same property as a bigger principal residence is known as an ADU in legal and regulatory contexts. In the US, there are more than 1.4 million auxiliary dwelling units. And it's simple to see why.
There is an increasing demand for cheap homes. The appeal of multigenerational family homes is apparent, especially in an aging America. It is simple to better utilize unused yard space as its rental-income investment.
Apparently, Silicon Valley venture fund managers are contributing to the rise of the casita. Facebook recently made significant early capital investments in technology companies with a focus on the construction of houses.
Can you now join among the 1.4 million Americans who already own a casita? You can, indeed. Casita floor plans, which have been meticulously thought out, are the essential element in making these compact spaces work.
From Concept to Reality
A floor plan's function is to translate abstract ideas from our heads into a more concrete form that can be discussed.
You may view dimensions and measures as well as gain a better idea of a part of your property or space that your casita may occupy. This opportunity is available through the supply of pre-designed realistic floor plans.
A blueprint for the new development of a casita house plan provides the initial concept from which the work crew and all those involved can look to – to optimize all your conversations about the pending construction.
Include as many details as possible.
The proportions and specifics for each living, sleeping, and bathroom area should be included in your casita floor plan. It should also state where the kitchen and bath are located. Not to mention the many hundreds of particular specifications needed to purchase a permit. Consider things like fire safety, Title 24 compliance, and structural engineering. Most contractors just need these pre-designed plans and they are off and running!
This level of specificity is necessary since changing a floor plan might affect everything from electrical to plumbing to structural engineering to your particular lot requirements.
For instance, due to the construction of drains and water supplies, locating the kitchen and bathroom on the exact same side of the design is most efficient.
Make the space feel spacious and interesting.
Just as important as architectural design is interior design. This is when the general design is adjusted to include the precise dimensions of the bathrooms, kitchens, cooling, heating, water, etc. So there are no disappointments, anything from sinks to doors to lighting must be chosen.
Structural supports with bars to place hammocks are one way to save space in floor plans. Built-in storage spaces under the bed, the couch, or the staircase may provide more space for possessions. Sliding doors could be used in place of doors which open into a room.
During the interior design process, some people still choose furniture like folding, wall-mounted beds. Although these pre-designed plans all provide space for a queen bed.
Space and Ventilation
A casita or ADU that has lots of windows and ventilation will feel much larger and more airy.
According to some advice, windows that face south receive more sunshine than those that face north. A design with windows facing north may be preferable in a hot environment. Another way to reduce the temperature of a building is to add a porch with enough overhang to provide shade.
These pre-designed casita floor plans are carefully planned to ensure enough safety & ventilation. Adding air conditioning would be necessary if you reside somewhere like San Jose; in fact, adding heating and cooling is required by law. Internal windows could be appealing design elements when layouts seem excellent, yet some rooms appear to be dark. They offer supplemental natural lighting. Skylights can provide lighting for inside areas as well as a nighttime view of the stars.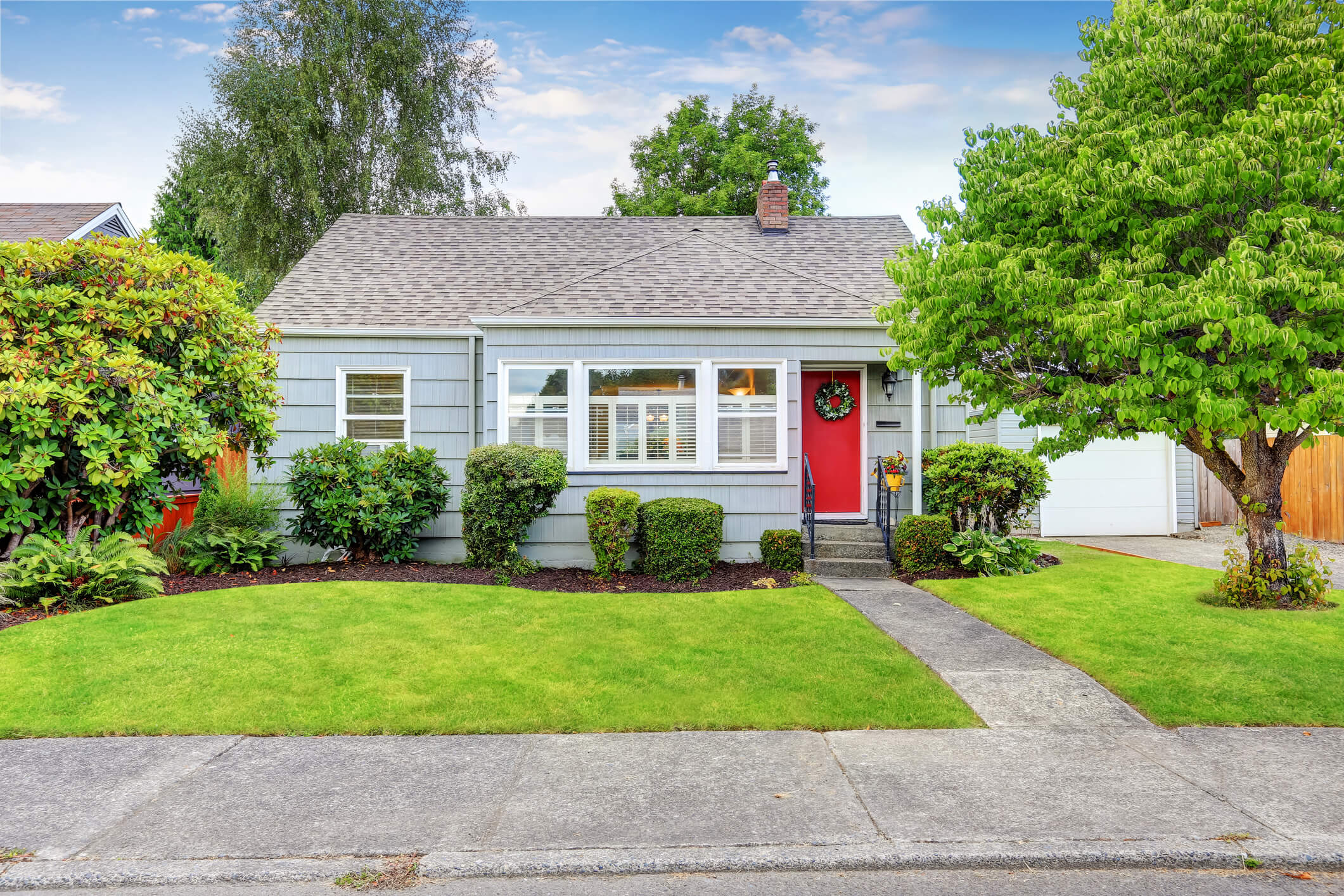 Practical Floor Plan Considerations
You'll likely still have some unanswered questions once you've decided what casita floor plan is the best for your small house.
For instance, how to pick the best construction crew as well as interior design.
It isn't too early to start providing answers to those questions at the planning stage. Ideally, the company that assists you with permitting your floor plan & building the property ought to be the same one.
Having the same team assist you with both the permitting and construction of the property is most feasible. Design/Builders have a thorough awareness of the plans' constructibility in terms of prices, schedules, and material availability.
Due to the intense competition, some construction companies may agree to execute your authorized floor plan without having the necessary qualifications. Make sure the ideal building crew is on board to produce the stunning, distinctive, modern floor plan.
The right team will typically be the sole one who initially assisted in permitting the floor plan.
Your budget and the style of your casita
We thrive on bringing distinctive floor plan ideas to life at Dryve Design Group, Inc. We are also able to offer assistance with project budgets.
Your casita floor plan design and finances are related since the size of a house will directly affect the amount of financing you require. Construction costs are frequently correlated with cost per square foot.
The most ideal (or accurate) method for estimating project costs is not square footage. In actuality, cost per sq foot is arguably the least reliable way to calculate the price of a project. Numerous factors contribute to this, but it all boils down to what is included in the square footage. For instance, the majority of averages omit the square footage of kitchen, bathrooms, and site work. These require the most money to construct. However, it occurs more frequently while talking about finances.
Our clients may make sure they have the appropriate amount of financing for their project and adjust the agreement to precisely meet their needs by moving forward with financing from Dryve Design Group, Inc.
Consider Your Parking Options Clearly
Your casita may need parking in order to be the appropriate size for regulatory purposes in terms of its entire area.
It's interesting to note that for a long time, off-street parking was a requirement for casitas in California in order to comply with rules. That was altered by the liberalization of ADU rules. Particularly in some locations where research on parking and traffic flow showed that there was plenty of parking accessible in various neighborhoods. Although not all neighborhoods have limits, some of the denser-populated ones might. This information will be disclosed by a professional at some point during the project's validation phase.
However, some recent standards remove new construction from the requirement for off-street parking. You don't require off-street parking if your casita is less than half a mile from public transportation.
Your lot may also be excluded if the construction is taking place in an area that is known for its historical or architectural significance.
If a car-shared vehicle is within a mile of the casita, there is another condition for eligibility for an exemption. If so, the ADU doesn't require off-street parking.
Some homes in San Diego have also decreased the need for parking by creating internal bicycle parking. On your floorplan, it could make sense to decide to make the ground level of such a multi-story casita into a basement or garage and a place to store bicycles. But these are quite uncommon.
What Purposes Could Casita Floor Plans Serve?
Casita floor designs are a terrific method to expand your home's living area. Casitas, which are additionally referred to as guest homes or in-law apartments, can offer a private area for visitors, extended family members, and even allow you to live with multiple generations. In addition to giving you extra room, casitas can increase the value of your home when you eventually decide to sell it. They can serve as mother-in-law suites, rental properties for your family, or even home offices. For homeowners who wish to downsize while also having access to extra living space, casitas are a suitable option.
Casita floor layouts are popular for intergenerational living. It's possible that your parents wish to move closer with you and your children because they are retiring. They can stay there if you own a casita, so they are always near to the family. If you have grown children returning home after college, you can also employ casita floor layouts. They can remain near their family while still having their own space.
For those who do their jobs from home, casitas can be a fantastic choice. A casita can provide you with the solitude and tranquility you require if you require a peaceful area to concentrate on your work. The usage of casitas as home offices, studios for creating art or music is also possible. A casita can provide you with the space you need to indulge in a hobby that calls for a large amount of space, allowing you to do so in peace.
The Benefits of a Casita Floor Plan
A casita floor plan is an ideal choice for those looking for a home that offers both convenience and a cozy experience. With its compact yet spacious design, the casita offers many advantages over traditional single-family homes. Here are a few of the benefits of opting for a casita floor plan:
1. Flexible Space: Casitas are known for their flexible space and efficient layout. This allows homeowners to maximize their living spaces without having to sacrifice much in terms of design or aesthetics. With plenty of room to entertain guests or enjoy time with family, the casita is perfect for those who need additional living space without overcrowding their home.
2. Versatile Design: Casitas are renowned for their versatile design which allows them to be used in multiple ways. This can include using the extra space as an office, guest bedroom, or even a hobby room – it all depends on the homeowner's style, needs and preferences. This makes it easy to customize the layout to fit your lifestyle without making any major changes or renovations.
3. Cost Savings: Casitas can save you money in more ways than one! Not only is the initial cost of these homes typically lower than that of traditional houses, but they also require less maintenance and upkeep throughout their lifetime. Additionally, due to their small size, they tend to be much more energy efficient than larger homes – saving you money on utilities each month.
Overall, casitas offer a great option for those seeking an affordable yet cozy and comfortable home without having to skimp on style or functionality. With its flexible space and versatile design, it's easy to see why so many people are choosing this floor plan over others!
Pros and Cons of Casita Floor Plans
When it comes to choosing a floor plan for your home, there are a lot of factors to consider. One top option that may be worth considering is the casita floor plan. Casita floor plans are ideal for those who want changes that are a little different from the norm. They can provide a more intimate feeling and more privacy than other floor plans. However, they can also make it harder to entertain guests if you don't have an open layout.
Here are some pros and cons of casita floor plans to think about before deciding whether or not this is the right idea or option for you:
Pros: 
1. The Casita floor plan is a great choice for those who want to maximize their living space. By utilizing the small space available, this type of floor plan could be used to add an additional bedroom or living room area to an existing home.
2. It is also an ideal choice for those who are looking to save on energy costs. The Casita floor plan is designed in such a way that it takes advantage of natural light, allowing you to keep your energy bills low.
3. Additionally, this type of floor plan is perfect for those who are looking for a cozy and intimate atmosphere in their home. With its compact design, it provides a sense of coziness and privacy that other types of floor plans may not provide.
Cons: 
1. One potential downside to the Casita floor plan is its lack of flexibility when it comes to rearranging or expanding the layout of the home. As this type of floor plan is designed with a specific purpose in mind, it can be difficult to make changes without compromising the overall design.
2. Additionally, this type of floor plan can be challenging to maintain due to its limited space and narrow hallways, which can make cleaning and upkeep more difficult than other types of layouts.
3. Finally, the cost for constructing a Casita floor plan can be quite high as it requires specialized materials and labor due to its unique design. This can make it unaffordable for some homeowners who are on a budget.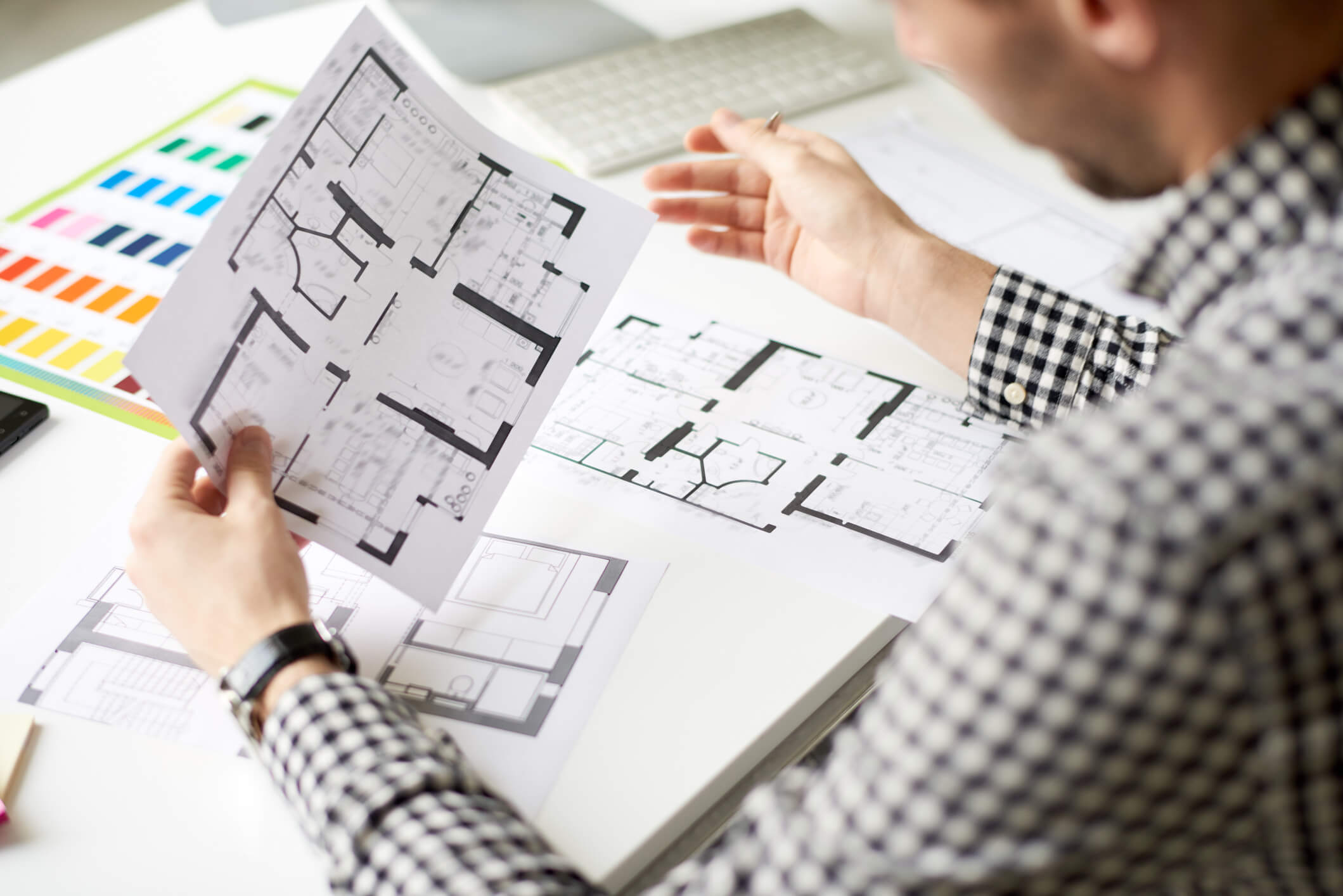 Casita Floor Plan Options
Casitas can be created as a standalone structure or as an addition to your house. There are several considerations to make if you're thinking about having a casita for your home plans or small house plans.
Casita floor designs are available in a range of sizes and configurations to fit any area. Finding out the dimensions and shape of the space you have available is the first step. Once you've completed that, you may start considering several style possibilities to see which one suits your needs the most. Plans sometimes feature extra office or storage space. You can also select from a large range of optional features, so be mindful to take time and consider all the ideas before deciding. Finding the ideal casita floor plans for your needs and available space will be possible with a small amount of preparation.
The price of building as well as any necessary permissions must be taken into account. The regulations that must be met with each construction project can be found out by your local planning authority or just a small, local contractor. You may get the ideal casita floor plan under your price range by doing a little research. Dryve Design Group, Inc. can assist you in obtaining all the necessary permits before you start construction if you're unsure how to proceed.
Typically, a bathroom, bedroom, living room, and kitchen are included in casita floor plans. For people who don't want a lot of space but still desire the rights of a separate residence, casitas are ideal. While a casita's floor plan may vary, most feature an open design to maximize their small amount of space.
Casitas can be anywhere between a few hundred and over a thousand square feet in size. It's crucial to think about how the area will be used and the ambiance you would like to create when selecting a casita floor design. Depending on how they are laid out internally, casitas frequently have features like patios because they are created with outdoor life in mind. A casita is perhaps the best option if you're seeking a warm, cozy and private space.
Things to Take into Account When Choosing a Floor Plan
Being able to choose from more than just one or two blueprints of floor plans is something that our clients seem to value when dealing with Dryve Design Group, Inc.  In reality, we provide a variety of blueprints of floor plans. If one of them doesn't suit your needs, we can either change it to suit you better or give you a brand-new floor plan that you'll adore. We are also open to working with any plans or ideas you may have.
More alternatives are beneficial, but how can you choose the one that's best for you? Let's examine the list of factors to keep in mind while choosing a floor plan.
Location
It truly does matter where you decide to live. If you're in the wrong place, even the "ideal" floor plan won't make you feel like home. Are you trying to find a more isolated location where you can "get away from it all"? Are you seeking a more established area? Will you frequently have quick access to the needs and wants you have? Don't overlook the importance of having accessibility to the things you require to live comfortably. The excellent news is that there are several ways we can help you.
These aren't your only options, of course. We also provide home options that include a number of different home plans for its area.
Lifestyle
You want your new house to mirror the way and details that you live when you create it. You want to be able to access and do any level of activities you enjoy in your new house with ease, comfort, and convenience. This may affect the design (and size) of an ideal kitchen. Your choice of equipment may be influenced by the type of cooking you do. The design of your home plans may be influenced by how you entertain there. For instance, you might want to select a more open floor plan if you prefer casual hosting (where guests hang around the kitchen and living room). You might select a house plan with a private, closed dining room if you love quiet dinner parties and close-knit chats. The key is to pick a house plan that works with your lifestyle rather than trying to alter it to match a specific plan.
Space Needs
How big of a house do you really need? Is it a one-story house? Or a multi-story house? Not everybody needs a large house. Don't undervalue your desire for room, though. People frequently move into new homes believing they will never have enough rooms, only to find out a few moments later that they are feeling cramped. That may occur if your family expands (You might have more children or your older children have grown and need their own rights for their space). You could have to look after an elderly parent. While it's never a good idea to buy more houses than you need, expanding into an existing area is simpler (and less cost) than adding on later.
Cost
People are said to dislike discussing money. However, if you don't take the idea of the cost of your house into account, you might quickly get into problems as a result. By the way, problems aren't only brought on by cost overruns. You'll rapidly get disappointed if you spent less than you ought to (to achieve what you actually desire). This will look at some important factors to take into account when creating a budget for your new house.
Your Floor Plan Matters
Floor plans for casitas are as distinctive as the person who commissions and creates them. In conclusion, it's crucial to take your time to comprehend the need for constructing a casita around your house.
Additionally, a proper floor plan will assure safety, promote flow across the area, save money and time and help you resolve any concerns early.
The open floor plan or a floor plan has a direct bearing on how much money you'll need to spend and how much more value a casita would add to your small house plans in the long run.
You may get the best results of your desired casita floor plan with Dryve Design Group, Inc. A set of ADU floor plans, blueprints that you could choose from us and also, your rights are our top priority. You are always open to sharing ideas and asking questions in order to get the best top level results for your ideal floorplan.
As your casita floor plan designers, we are ready to discuss all of your ideal home plans. Whether you are considering an open floor plan or just a simple floor plan for your one-story house. Purchase an already beautifully pre-designed floorplan today on our Products page, or contact us to get a quote. You can always call us at (800) 267-6307 for more information, details and questions.