What is a Casita and Why Would I Build One?
You might run across the term "casita" when looking for ways to expand your home's living area. Casitas, which translate to "small house" in Spanish, are incredibly common in California and other Southern states. But if you're not familiar with them, you might well be wondering what a casita is and exactly how it could make your life and the lives of your family better.
A casita is a detached living space that is also referred to as an in-law apartment or in-law suite. While some are built in front of the house, others are built behind it. The majority of casitas come equipped with a kitchen or kitchenette, a bathroom, and a bedroom or bedrooms. They are efficiently smaller, independent homes as a result.
What Is a Casita?
A little cottage that is separate from the primary house is called a casita. Casitas are frequently utilized as granny flats, guest houses, or in-law apartments. The name "casita" in Spanish means "small cottage," and that is exactly what they are! They might be as little as a studio or as big as a two-bedroom apartment. These auxiliary dwelling units (ADUs) have been more and more popular recently because they provide homeowners with a number of advantages.
Building a casita can be done faster and for less money than building a home, and it can be done in less time. They also give house owners the chance to increase the value of their property and potentially generate money through rental opportunities. But probably most significantly, casitas enable elderly family members to age in place while retaining their independence.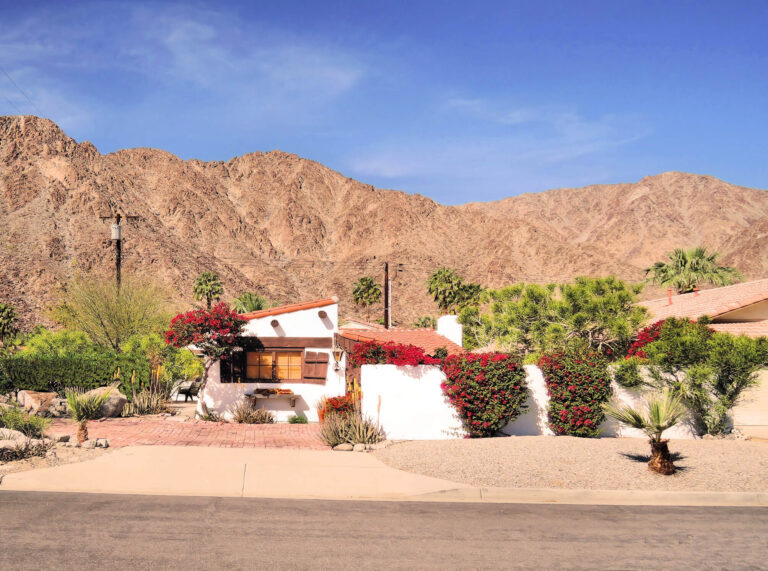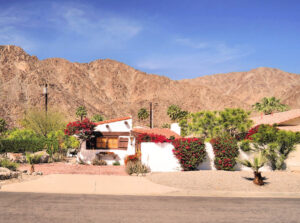 The Casita's Versatility
You might be considering what you would do with your additional room if you were to build a backyard casita for your house. The options are truly limitless! It can be utilized in a variety of inventive and fun ways when it's not serving as living space for elderly parents, thrifty kids, or other loved ones.
Playhouse for Kids
A backyard casita can be utilized as the kids' playhouse. Young children would like to enjoy their own little room to call their own if there is any. You can furnish the interior of a casita with a variety of entertaining games and toys for kids to play with. Additionally, it's the ideal location for kids to host friends' sleepovers!
A Personal Home Office
A casita is the perfect spot to work while at home or to find peace and quiet away from the noise and commotion of daily life. You may establish a pleasant environment where you can work without interruptions by setting up your workstation and necessities in the casita. Then, after you're done for this day, you can simply shut the door and put your work away till the next day.
Overnight Guest House
Do you frequently have out-of-town family members or friends visit? If that is so, a backyard casita might be the ideal way to give children a private area. Equip it with a bed, towels, amenities, and snacks so that guests have all they require for a comfortable stay. In this manner, people can come and go as they wish without feeling as though they are interfering with your regular activities.
An exclusive gym
Your castita yard will be the ideal location to put up its own private gym if you enjoy working out in the comfort of your own home. You only require a small amount of room and some essential tools to get started.
In-home theater
Enjoy watching movies, but detest dealing with packed theaters and exorbitant concession prices? Instead, why not create the perfect home theater within your backyard casita? You may watch all of your favorite movies at the convenience of your own home with a little soundproofing and cozy seating. Additionally, you won't have to worry about spending money at the food stand because you can prepare your homemade popcorn and munchies right within the ADU kitchen. Is that accurate, a win-win situation?
A man's cave or shed for women
Do you require a little more room for yourself? No issue! Having a good backyard casita is the ideal she-shed or man cave. Decorate it with all of your favorite items, whether sports memorabilia to crafting materials, and revel in having a room that is completely yours. With this space, you are free to do anything you want. The limitless options might transform your casita into something like a chic reading nook or a cutting-edge game room!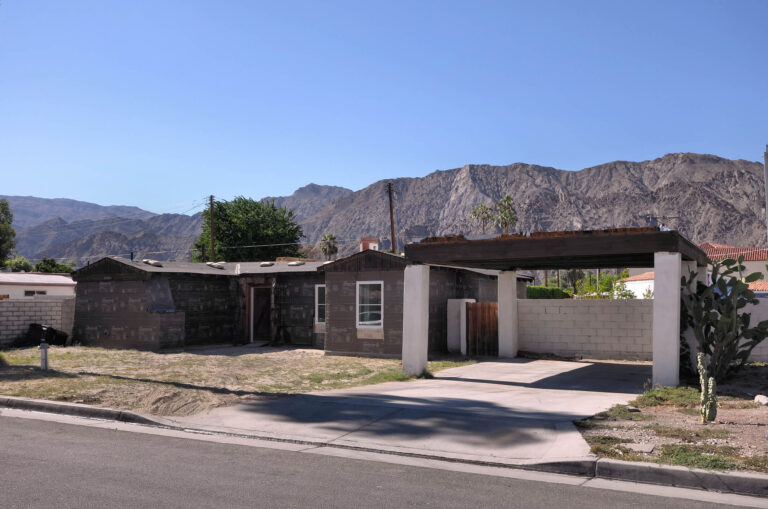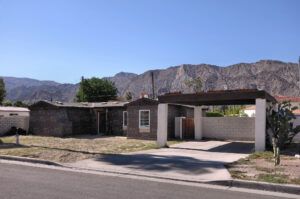 The Typical Casita Layout
The standard layout of a casita includes 1 or 2 bedrooms, a bathroom, kitchen, and living room. You can consider making your casita seem like a home to live in for both family and guests by strategically planning and using these spaces, as well as outfitting it with convenience and efficiency in mind.
Let's examine the typical structure and arrangement of a casita room by room to determine how it might be used most in a sustainable way.
Bedrooms
In a casita, the bedrooms are often compact but comfortable. Since we all spend the majority of our time in our bedrooms, smaller bedrooms are great when creating a compact home. Normally, they have room for a nightstand, a bed, and ought to include a built-in closet. Consider purchasing cozy queen-sized beds and top-notch linens if you plan to utilize the casita as just another guesthouse to make your visitors feel at home.
Bathroom
Equipped with a bathroom, shower, basin, and vanity, so visitors may store their toiletries. Having your visitors feel welcome can be accomplished by using small cabinets as well as floating shelves.
Kitchen
A casita's kitchen is another important space. It should have sufficient counter and cupboard space, as well as all the necessary kitchen appliances (oven, stove, fridge, etc.) that you'll need to create meals. If at all possible, try to add a dining space with a kitchenette so that your guests may eat in the comfort of the casita.
Living Area
Typically, the biggest area inside the casita, the living area, serves as the main social hub. It should be welcoming and cozy so that visitors may unwind and relax while they are there. Usually, this area only needs a couch, television, and coffee table for furniture.
Every Casita Begins With a Great Floor Plan
It might be a lot of fun to design a casita floor plan, but it's also a significant choice. Following careful consideration of the space at your disposal on the land, you should begin planning. You might even be able to locate extra space for a workshop and perhaps a study corner, depending on the layout. As you select the ideal floor plans for your new casita, consider these suggestions in mind.
Don't Forget to Consider the Available Space
Checking out the area of your home is the first thing that you must do. How much land space do you have? This will have an effect on the design and size of your casita. You should be mindful of the boundaries of the land and any applicable laws. You can begin creating if you have a clear understanding of the space that is available.
Determine How You Will Use the Space Mostly
The reason for your requirement for an ADU must be addressed. Next, consider how you'll utilize the casita most of the time. Will there be lodging there? A desk at home? Your own studio for hobbies? The design and layout of the casita will depend on how you want to use the room. For instance, you must include a bathroom and a bedroom if you intend to convert it into a guest house. Though, you might not require those additional rooms if you're utilizing them as a home office.
Use Your Creativity in the Layout
It's time to go outside the box when it comes to the layout after you are aware of the available space and your usage goals for the casita. The only restrictions are those imposed by your money and available real estate, but creativity is crucial! Never be reluctant to discuss design concepts with the ADU builder! You may also be able to incorporate a study nook or an additional closet into the casita floor plan, depending on the design you choose.
The Benefits of Owning a Casita
As we come to a close with this article, we want to give a quick breakdown of all the great benefits of having a casita, some of which may or might not have been covered in earlier sections.
Opportunity for Passive Income
Owning a casita also has the practical benefit of maybe offering you possibilities for passive income. If you reside in a well-known tourist area or close to a large city, you might be able to lease out your casita when none of your friends or family are utilizing it affordably. This is a quick and easy way to earn some extra money to support your family.
Greater Privacy for All
Having a casita gives your family greater privacy, which is an additional advantage. For instance, if you've got small kids, you may have a little peace and tranquility in the main house while they play in the casita. A casita also provides teenagers with a place to retreat if they are continuously invading your personal space. You can also utilize your casita as a private hideaway if you have single parents. Picture it's your very own man's cave as well as a she-shed!
Increased Property Value
A well-constructed casita can significantly increase the value of your home. Additionally, purchasers will be willing to buy a home which already includes an extra housing unit on the site if you eventually decide to sell the property.
Environmentally Friendly
Solar panels, which generate natural energy and help lower your carbon footprint, can usually be installed atop casitas. In actuality, the U.S. Department of Energy estimates that the annual carbon dioxide production of the average person is around 19 metric tons. You can mitigate some of the damage via adopting solar electricity. This contributes to lowering your reliance on the public power grid and is a major reason why people install green energy systems for their residences.
Choose Dryve Design Group, Inc. for Your New Casita
We sincerely hope that our blog will help you get started if you're thinking of building a casita additional living unit on your property. We at Dryve Design Group, Inc. have spent more than ten years assisting families with constructing their ideal casitas, and we would be happy to assist you as well. Our staff is passionate about building lovely, useful ADUs that exactly suit each family's needs, whether they involve using an old shipping container as a home for departed family members, making a long-term investment, adding more space, or any combination of the above. So get in touch with us right now to learn further about our options and to begin building your own casita!
For more information on how https://casitafloorplansbydryve.com/ can help you for your Casita, please contact us at (800) 267-6307, or visit us here:
San Diego, California
Casita Services San Diego