Find the perfect floor plan to kick-start your granny flat project
Are you looking to build a granny flat on your property? Granny flats are a smart investment. They instantly increase the value of your property and are very versatile. They can be utilized as an aging relative's living quarters, a home office, a studio, a guest room, or even as rental housing.
Whatever your goal, we have a wide selection of contemporary granny flat floor plan ideas that can help you realize it with a high level of functionality, value, and style. These floor plans can be customized with various finishes and upgrade options to create the ideal design for your requirements.
Browse through our granny flat floor collection today to find the perfect design to build your dream property.
At Dryve Design, our granny flat floor plans are designed to suit a wide range of purposes. Search our designs to find the right one to bring your idea to life.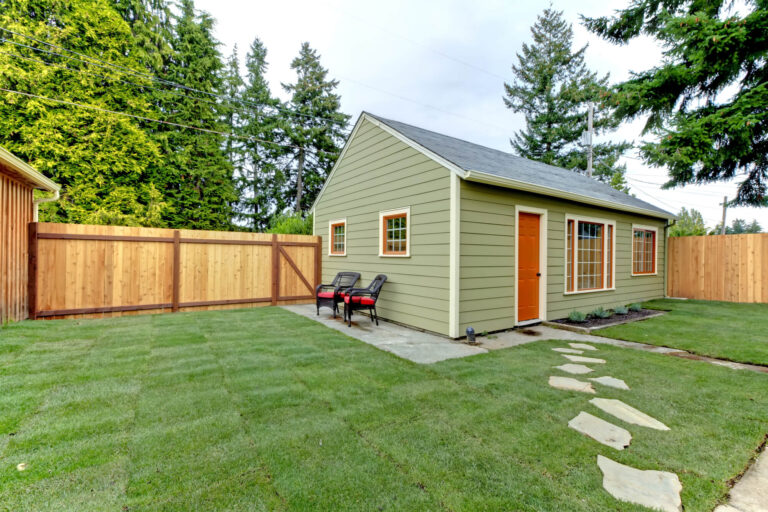 The Dryve Design Experience
Dryve Design's collection of customizable floor plans is the starting point for your granny flat construction. We have an array of plans for various uses, sizes, and architectural designs. Each of our floor plans can be customized to suit your location, local regulations, and preferences.
Look around to find your ideal plan, or call us right now to schedule a no-obligation consultation to help you find a great fit.
Wide selection of granny flat floor plans
Our collection of granny flat designs consists of numerous floor plans tailored to maximize your space, privacy, and comfort. We have a wide range of floor plans for 1-bedroom, 2-bedroom, and other modern and stylish granny flats of different shapes and sizes. You can also add a carport, garage, or patio to your design.
Easily customizable designs
Granny flat builders frequently demand high fees for floor plan designs. By purchasing our pre-designed model with CAD files (the file type used to draw plans), you can always make minor changes through your builder extremely affordably. This provides peace of mind that you can quickly change specific portions of the floor design to meet your unique requirements.
Custom-made granny flats
Are you having issues finding your ideal granny flat plan? Our team of plan designers can work with you to create a custom plan from scratch based on your unique needs. This is only necessary if you can't find a customizable pre-designed plan for your project. And from our experience, given the wide variety of plan types, you'll be able to expedite the process and save money by purchasing a pre-designed model from our products page.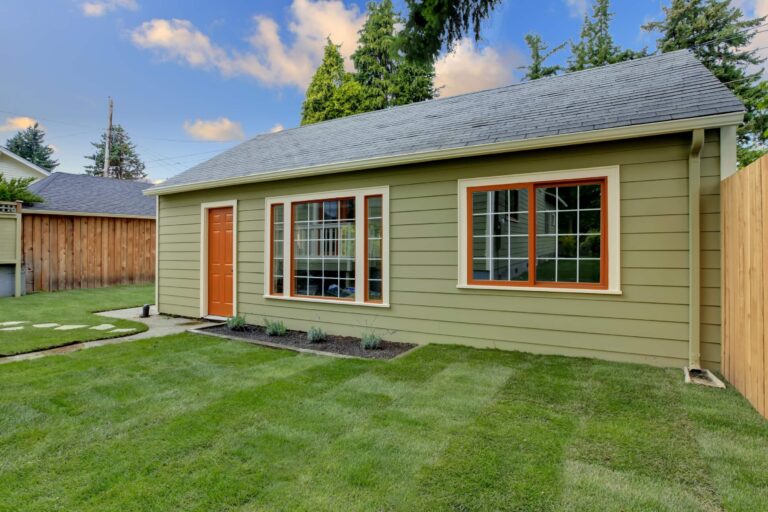 What is a Granny Flat?
A granny flat is an attached or stand-alone house on the same property as the primary residence. They are also referred to as mother-in-law suites, cottages in the garden, or accessory apartments. Granny flats typically have an independent living area, a kitchen, one or more bathrooms, and its own private entrance.
Granny flats, despite their name, aren't just for elderly relatives. They are ideal for young couples just starting their jobs or fresh graduates who are saving up to buy a house. They are also perfect for family members who need long-term care due to disabilities or other factors. You can also build a granny flat to make extra cash each month to pay off your mortgage.
At Dryve Design, our granny flat floor plans are designed to suit a wide range of purposes. Search our designs to find the right one to bring your idea to life.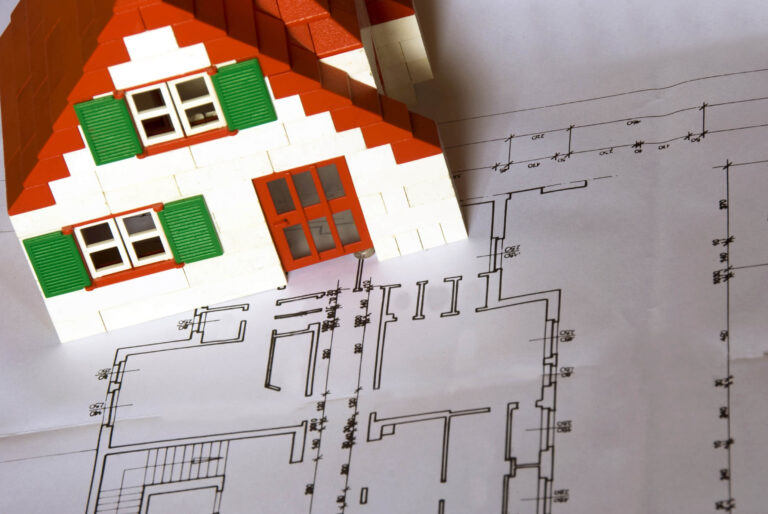 More Dryve Design Floor Plan Offerings
Casita floor plans
The Spanish word "casita" literally translates to "cottage" or "small dwelling." A casita is a stand-alone building on the same property as a single-family home. They are also known as mother-in-law suites, auxiliary dwelling units (ADU), or guesthouses.
Casitas often have a private entry, a kitchen, and a bathroom. They provide sufficient flexibility, privacy, and independence. These properties are used for a wide range of purposes because they are so adaptable.
However, most landowners use them as guest houses. They provide a little extra solitude for you and your visitors, but they can also serve as extra storage, a personal home office, or a studio when no one is staying at your house. Browse our collection of casita floor plans to find the right fit for your project.
ADU floor plans
An accessory dwelling unit (ADU) is a small house built on the same property as a major residence. These adorable small homes, which typically have one to two bedrooms as well as their own kitchen and bathroom, can be used in a variety of ways, including as a home office, a guest house for visiting family members and friends, your mother-in-law's residence or a rental property.
An ADU can be a detached structure, a basement apartment, a converted garage, or some other space that has been made into living quarters.
You can build an ADU to earn extra income or for other purposes using any of our pre-designed, functional ADU floor plans.
Guest house plans
Does your family need extra space as it grows? Are you trying to find a way to enhance your income? If so, consider building a guest house.
Guest houses are small, detached or attached buildings with their own facilities to provide sufficient privacy for their occupants. The advantages of building a guest house are enormous, from giving your visitors a peaceful area to unwind to raising the value of your property. It's important to keep in mind that a guest house doesn't necessarily need to be large. You can build a tiny, functional guesthouse for family, friends, or a tenant.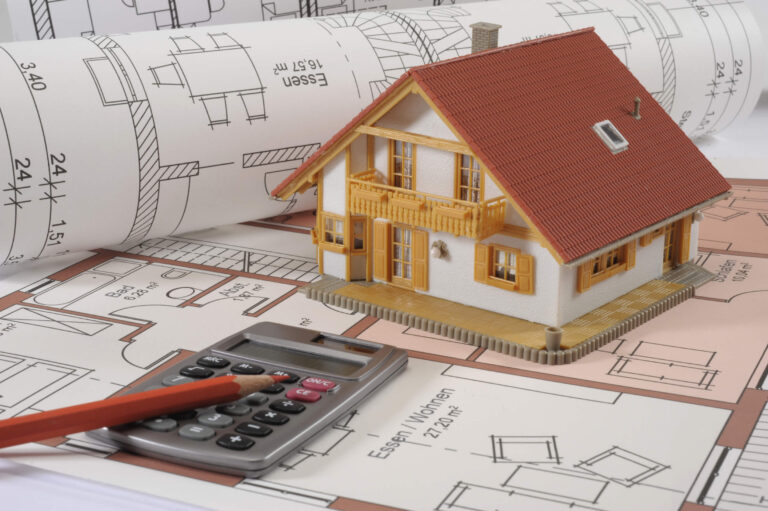 How to Choose the Best Granny Floor Plan for your Project
There are certain things that you should consider when choosing the ideal floor plan, including the following:
Your budget
The cost of building a granny flat can vary depending on several factors, including the material and the size. For instance, it can be less expensive to build a stand-alone unit with a bedroom, kitchen and a single bathroom.
Before you make a decision, sit down and examine your finances to gain a better understanding of what is within your means. Creating a rough spreadsheet might help you get a clearer picture of the budget as a whole. You can also speak to a financial advisor to determine how much you can afford for the granny flat project. Once you determine your budget, you can then find a granny flat design that'll cost within that range in our collection.
What you need vs. what you want
Comparing floor plans requires distinguishing between needs and wants. Do you want to use the space as a guest house? Will it accommodate a person with a disability? What specific amenities do you need for the building? Determining your specific needs will help you choose the right plan for your project.
Talk to your family members to determine your top priorities, and always bear in mind that your demands will vary over time.
Who will live in the granny flat?
Consider who the house is being built for to properly grasp the situation. Are you constructing it as a rental investment opportunity? Are you developing it as a less expensive option for long-term care for your aging parents? Or maybe you're looking to provide a quiet place for your grown children to live whilst saving for their own house? All of these factors will affect the granny flat floor plan you choose.
Lot size
The available size for the project is a major requirement when choosing a floor plan. If you need a 4-bedroom flat but only have ground space for a two-bedroom flat, you can either switch to a two-bedroom flat or choose a story building design to provide the extra rooms. Similarly, if you don't have any space to build a new structure, you can search for garage plans or cottage plan to convert existing structures to granny flats.
Regulations
Check the zoning laws, energy laws, building codes, HOA restrictions, and other regulations before beginning your granny flat project.
There may be restrictions on the size of granny flats in your area or on local development regulations that might not permit an additional building on your property. Although our pre-designed plans can be purchased for properties from Sydney, Australia to San Francisco, California, you'll still want to learn about the building regulations for your locality.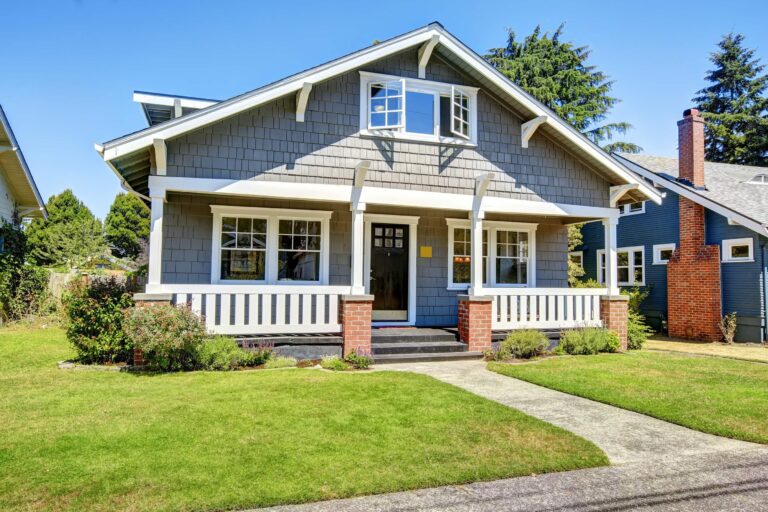 Bring Your Dream Granny Flat to Life with Our Pre-Designed Floor
Plans
Our collection of granny flat floor plans is the starting point for your search. We have various plans to perfectly fit your budget, lifestyle, and other unique requirements. These granny flat ideas are the culmination of years of problem-solving, deliberate design, and continuous improvement, resulting in the most beautiful and useful structures that suit many requirements. Our team is available to customize any of our floor plans or even create a custom floor plan for you.
Granny Flat Floor Plans That Add Value, Comfort, and Flexibility to Your Home
Granny flats are becoming increasingly popular for their energy efficiency and cost effectiveness. They can provide an additional living space without taking up too much of the existing space in your home. By investing in a granny flat floor plan, you'll be able to increase the value of your home while making it more comfortable and flexible.
Benefits of Investing in Granny Flat Floor Plans
There are many benefits to investing in granny flat floor plans. One of the biggest benefits is that they are easy to build and easy to maintain while being cost effective when compared to traditional construction methods. They also generally require less time for completion than traditional builds do because there is no need for any foundation work or outdoor areas that require extra maintenance. Additionally, these structures can be easy to modify if needed down the line due to their simple design.
Granny flat floor plans also tend to be more energy efficient than traditional structures because they are well insulated with minimal exterior walls and windows that let in more natural light. This makes them easy to heat or cool depending on the season, which can help reduce costs over time. Furthermore, since they usually have an open plan layout, they are easier to clean and organize than other types of dwellings, which makes them attractive options for those looking for low-maintenance accommodation near their main residence.
When creating your perfect granny flat floor plan, you should consider how many bedrooms and bathrooms it will have, so you know what kind of furnishings you need to accommodate everyone who will live there comfortably. It's also important to think about how much living space you want – whether it's more focused on communal areas like kitchens or dining areas or if it has its own lounge area where people can relax – as well as if there should be an outdoor area included, so you can enjoy the outdoors without leaving home completely.
While having 2 bedrooms and 1 bathroom might seem like enough for some households, others may need something more spacious or with additional amenities such as laundry rooms or storage nooks built into the design, so everything stays tidy but accessible when needed. You should also consider any special needs residents may have – such as wheelchair accessibility – as this can help make sure your new addition fits perfectly with everyone's lifestyle while also staying budget-friendly at the same time.
Are you looking to build a comfortable, easy to clean, and maintain granny flat? If so, the Dryve Design Group has the perfect floor plans for you.
At Dryve Design Group, our experienced team creates flexible granny flat floor plans that combine comfort with modern technology so all members of your household can enjoy living at home together in their own private spaces without compromising on style or amenities along the way! We offer fully customizable layouts tailored specifically towards your family's needs - all within your desired budget - so you get exactly what you're looking for every step of the way! Contact us today so we can start helping you create a unique living space that is both comfortable and cost-effective!
Whether it's providing ample storage for grandparents' items, choosing the right furniture that works best in a backyard setting, or selecting separate wardrobes and baths that accommodate everyone - our team is here to ensure your granny flat floor plans are as enjoyable as possible! With Dryve Design Group, you'll get the perfect plan for your home. Let us help make life easier by creating a living space with all of the necessary amenities while still being budget conscious. Contact us today and let us show you what we can do!
Frequently Asked Questions about Granny Flat Floor Plans!
Why should I build a granny flat?
Granny flats provide a cozy, adaptable, and multipurpose living space for families. They are a growingly popular option to instantly increase the value of your house. You can build a granny flat that you can rent out to earn rent.
Where do I start my granny flat project?
The starting point for your granny flat project is to choose the ideal floor plan to ensure the final product meets your needs. Our collection of granny flat floor plans allows you to find the right plan to bring your idea to life.
Where do I find the right granny floor plan?
At Dryve Design, we stock a collection of various sizes, architectural designs, and more. You can scroll through our plans to identify the one that has everything you need. All our plans are customizable, so we can fix any area to give you the perfect plan for your project.
Do you provide custom designs?
Our experienced designers can create custom granny flat plans for you if you want something a little more unique and would like to be part of the design process. All of your unique touches can be incorporated into the new granny flat plan.
How much time does it take to construct a granny flat?
Normally, after the slab has been poured, it takes around 12 weeks to construct a standard granny flat on a somewhat flat block with better access for construction. It can take a little longer for more complicated sites and designs.
What is the cost of building a granny flat?
Given that no two houses are the same, the cost of building a granny house differs based on several factors, including size, materials, fixtures and fittings, and others.
What are the different types of granny flat floor plans?
There are a variety of different types of granny flat floor plans available, depending on the size and layout of the space. The most common type of granny flat floor plan is the one-bedroom, one-bathroom plan. This type of plan typically includes a bedroom, bathroom, kitchen, and living room area. It is typically a smaller space but can be designed to maximize the use of the space.
What are the features of granny flat floor plans?
Granny flat floor plans typically feature an open-plan layout that maximizes the use of space. This means that the kitchen, living room area, and bedroom are all connected, allowing for more efficient use of the available space. The bedroom is usually located at the back of the granny flat, away from the living room area, to provide privacy and a sense of separation.