Build your dream ADU with our pre-designed Accessory Dwelling Unit floor plans!
Are you looking to build an ADU? Building a new ADU, whether a granny flat, guest house, garden cottage, or home office, can raise your property value while addressing the issue of the lack of affordable housing.
From Los Angeles to Boston and everywhere in between, browse our collection of tested, build-ready ADU plans to find the ideal fit for your project. Any of our ADU floorplans can be modified to suit your needs, whether you want a bigger bathroom, an additional room, or to change the window position.
Check out our collection of ADU floor plans today to find a plan to transform your idea into reality.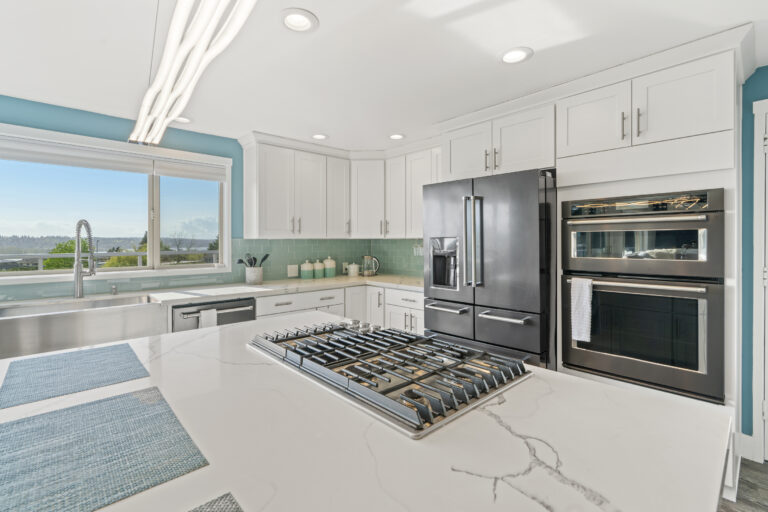 The Dryve Design Experience
Dryve Design has the ideal ADU floor plan for you, whether you want a large, modern house with room for a family or a more conventional multi-story building with amazing designs. In recent years, due to a lack of affordable housing, cities and counties throughout the US have eased restrictions for adding ADUs onto existing residential properties. Our collection of multiple unique and affordable ADU floor plan designs makes it easy to find the right plan tailored to your unique needs.
We are eager to help you start the process of developing your new accessory dwelling unit right away, whether you are a homeowner, developer, or real estate agent. Trust Dryve Design to help you find the right ADU plan to kick-start your property development. You can sense the quality from the moment you navigate to our ADU plan collection to start your search.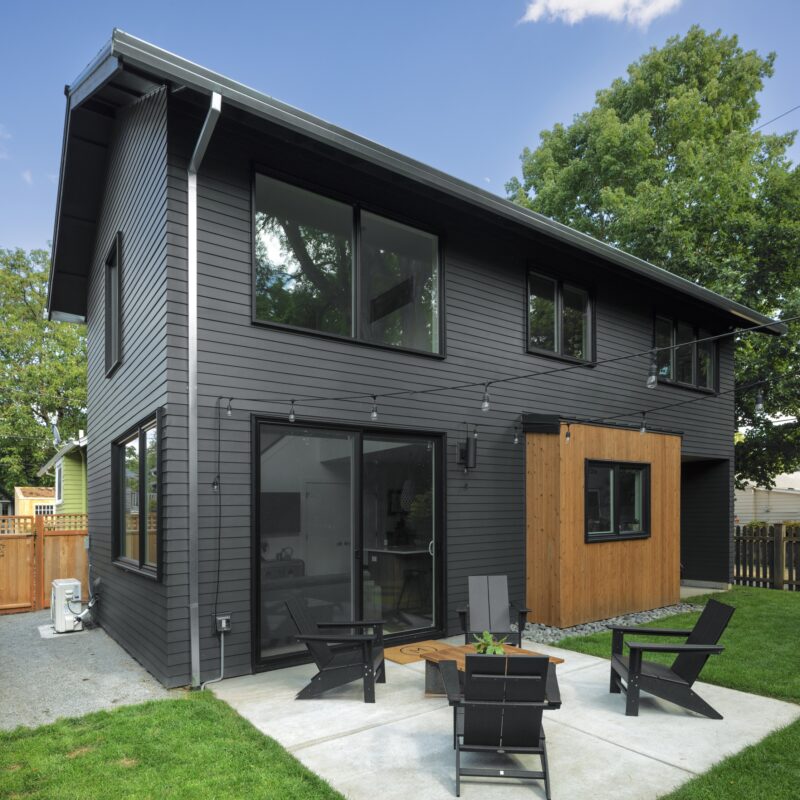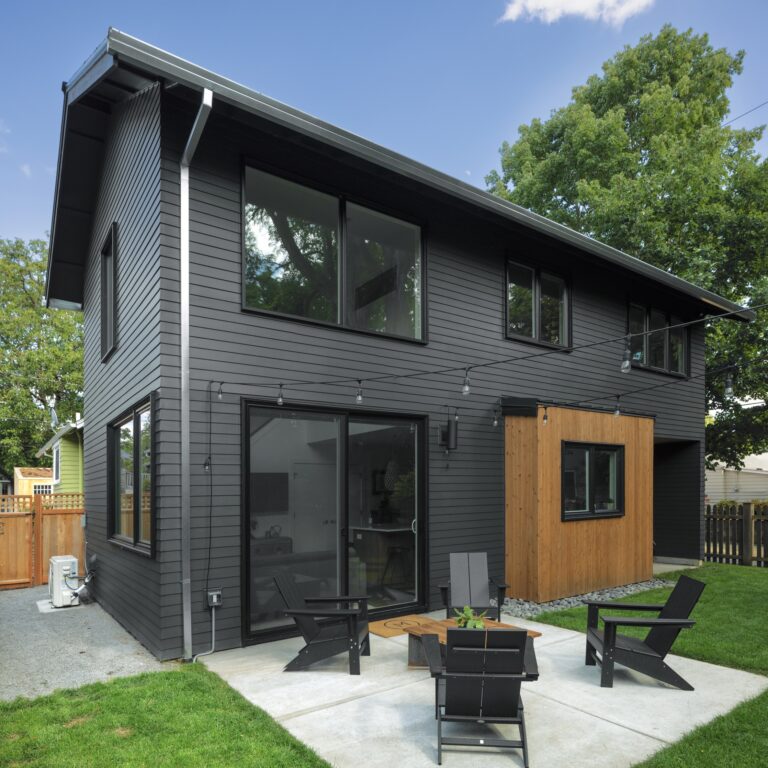 What is an ADU?
An accessory dwelling unit (ADU) is a small, independent residential dwelling unit situated on the same property as a detached, standalone single-family home. These separate dwellings are significantly smaller than the main house but have a full kitchen, bathroom, and living and sleeping quarters. There are three categories of ADUs.
Detached ADU: An independent dwelling unit detached from the main residence. It frequently takes the form of a smaller building in the rear, with the residence above or attached to the garage.

Attached ADU: An expansion that is joined to the primary residence. It's often at the side or back of the home and has a separate entrance.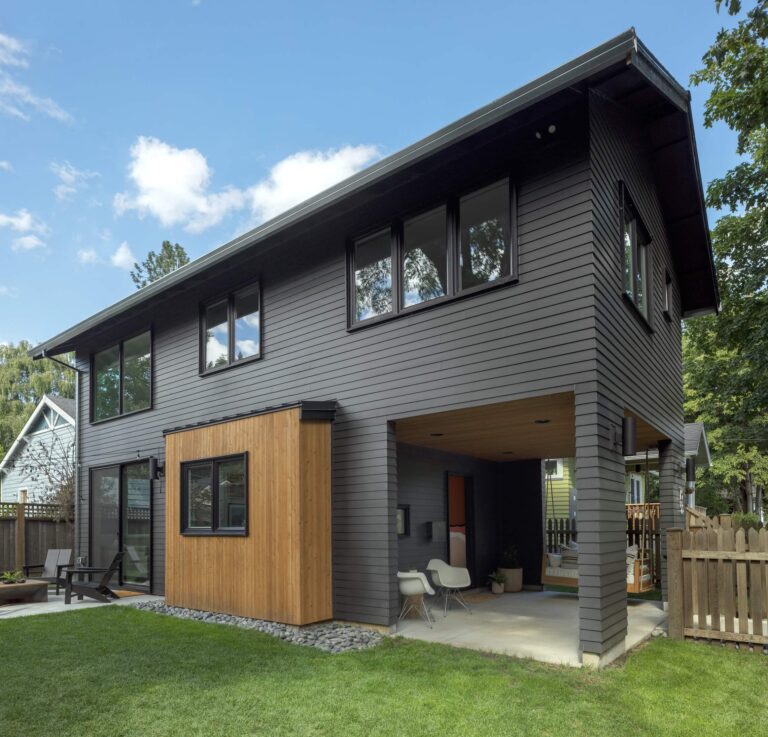 More Floor Plan Offerings from Dryve Design
Casita Floor plans
A casita is a small room that is separate from the main house. They can serve as extra living quarters for large families, guest houses and more. The typical casita floor plan will have a bedroom, bathroom, and kitchen. Some might also have a living room or a patio. At Dryve Design, we stock a variety of Casita plans to choose from based on your goals.
Granny flat floor plan
A granny flat is a supplementary residence on the same property as a principal residence. Granny Flats are a great answer to the serious housing scarcity many areas of the country are experiencing. Homeowners frequently use granny flats to generate rental revenue, especially in areas with high property values.
Browse our collection of granny flat house plans to find your ideal fit.
Guest house floor plan
A guest house is an accommodation where transit or long-term visitors stay in a home. Building a guest house is a great way to provide the privacy and comfort your visitors need. Our collection of guest house floor plans is the place to start your search for the right guest house design.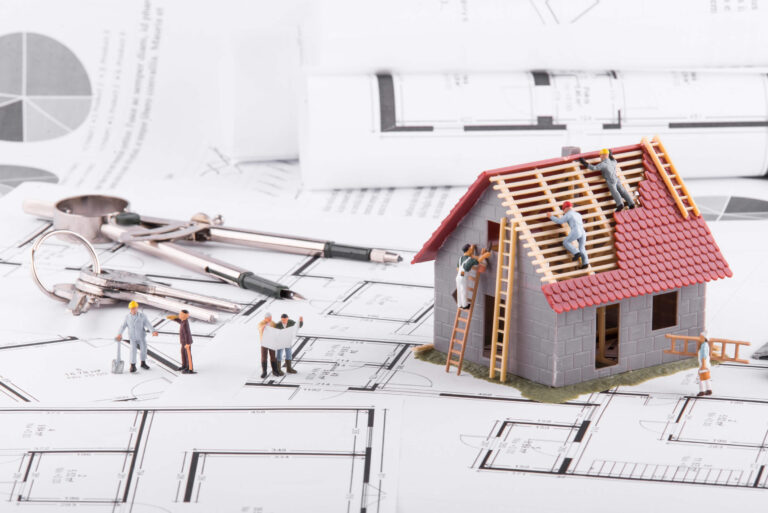 Choosing the Right ADU Floor Plan for You!
Here's our guide to choosing the ideal accessory dwelling unit floor plans to bring your idea to life.
Type of ADU
Are you looking to build an attached, detached or interior ADU? We have a series of floor plans for both types of ADUs. A detached ADU floor plan is best if you want privacy for yourself or the occupant. It's also the ideal choice if you want to rent the house to make extra money.
The current layout and design of your home
Your home's current layout and style should be one of your primary priorities when choosing an ADU design. What kind of architecture is it? How does it blend in with the other houses nearby? Your choice of ADU design should complement your main house. For instance, the ADU should also be brick if the house is brick. Avoid using elements like bright colors or unusual textures that will make the property stand out. If you ever decide to sell your home, a mismatched unit can lower the value of your property and make it challenging to sell. You can look to our products page for a variety of photo-realistic renderings in styles including modern, American farmhouse, Spanish, traditional and craftsman!
Size
How much space do you want for your new ADU? Designs for ADUs range from quaint, tiny rooms to master suites with multiple bedrooms. Space requirements, maintenance expenses, and the ADU's intended use must all be considered when choosing the ideal plan.
Privacy
ADUs are permanent residences because they are connected to a primary residence in some way and have genuine foundation, plumbing, and utility connections. In light of this reality, privacy issues for your ADU must be taken into account.
What is your purpose for the ADU? Who's going to live in it? This will impact the level of privacy you want for the house. If privacy is a major concern, then make sure to choose a detached ADU floor plan.
Development restrictions in your area
There are laws you must abide by, even if you reside in a somewhat remote region. There will also be limitations if you live in an HOA-restricted area. For instance, you might need to pick a certain design and set a size restriction for your ADU.
Keep these restrictions in mind when choosing the ideal ADU floor plan.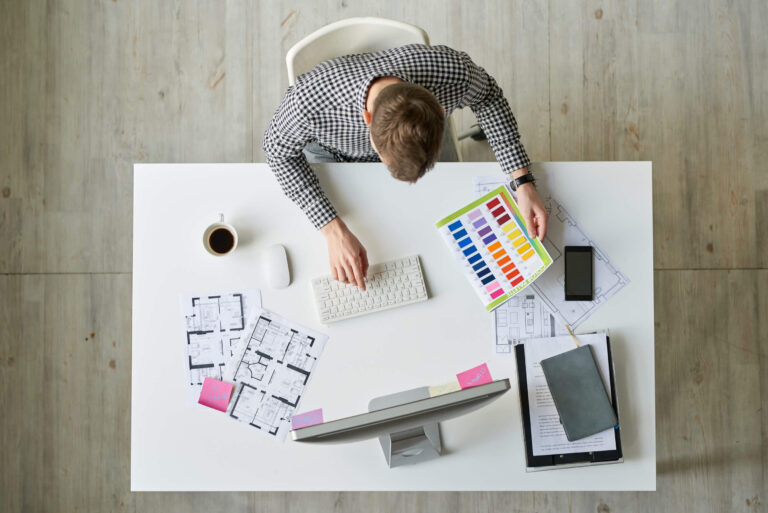 Cost of plan
How much money are you planning to spend on your ADU plan? Some companies demand absurdly high prices to view blueprints, which can set back your building goals. Our pre-designed, ready-to-build ADU floor plans are powerful and affordable. As opposed to ADU plans created from scratch, our preapproved designs can be accessed at a reduced cost and built more quickly and economically.
ADU Plans Tailored for You!
Building the ADU of your dreams can be an unforgettable experience. So, searching for the ideal floor plan that can meet your needs while staying within your budget is important.
Are you having difficulty finding the ideal ADU floor plan? Our expert consultant will work directly with you to understand your needs and goals and recommend the best plan for you. We will customize existing plans to suit your specific needs.
Start your search today. Contact us for a free consultation if you have any issues.
Creating the Perfect ADU Floor Plan - Tips for Maximizing Efficiency and Income Potential!
An ADU (accessory dwelling unit) floor plan is an important starting point for any homeowner or builder looking to incorporate additional living space on their property. ADUs are often used as guest houses, in-law units, rental units, or simply extra living space for family members or friends. The possibilities are only limited by imagination and regulations.
When it comes to designing the perfect ADU floor plan, there are plenty of options to consider. From the entryway and hallway to the bedrooms, bathrooms, and closets, the layout needs to be carefully thought out in order to optimize space and functionality. In addition, external features such as a porch, deck, balcony, or carport can add charm and livability to the design.
The entryway is a key component of any home design. Whether it be a hallway, foyer, or staircase, it is important to consider how one enters the space as well as how their eyes are drawn through the space upon entering.
For starters, many homeowners might opt for a basic two-bedroom layout with a shared bathroom and closet. A dining room and laundry spaces can also be included if desired. If adding an outdoor space is part of the plan, then a deck or patio could easily be incorporated into the design as well. For those who want more flexibility in their floor plan choices, they could look into basement or attic conversions. This way, they can add a loft or elevator without making major structural changes to their home's exterior.
Maybe you want even more from your ADU floor plan? A mudroom is an excellent solution for those who want a dedicated spot for outdoor activities like gardening or outdoor sports equipment; it's also great for organizing shoes and coats by season! And don't forget about adding an extra bedroom or bath if needed - this can help increase rental income potential, which is always welcome in today's economy!
Creating an ADU floor plan is no small feat - but with careful planning and attention to detail, it can be achieved! From choosing layouts that utilize every square inch of space efficiently while managing storage needs, all the way through incorporating special features like porches, decks, balconies, and carports – your perfect ADU awaits you!
What are the benefits of an ADU floor plan?
An ADU (Accessory Dwelling Unit) floor plan is a great way to maximize the use of your existing property. An ADU is a secondary dwelling unit that is typically located on the same lot as an existing primary residence. An ADU can be used as a rental unit, a home office, an in-law suite, or even a vacation home.
The benefits of an ADU floor plan are numerous. First, it can increase the value of your property. Rental units are attractive to prospective tenants, and the increased space can provide a great home office solution. Additionally, an ADU floor plan allows for more flexible living options. An in-law suite or vacation home can easily be incorporated within the unit's available space.
Furthermore, when designed properly, an ADU floor plan is highly energy efficient and eco-friendly. This helps reduce utility costs as well as your carbon footprint. Finally, an ADU floor plan provides privacy and security for both you and your tenants.
What are the most common features of an ADU floor plan?
An Accessory Dwelling Unit (ADU) floor plan typically includes a living area, kitchen, bedroom, bathroom, and storage space. The living area is usually the largest space in the unit and can include a living room, dining area, and/or office. The kitchen is typically a smaller space that includes a sink, refrigerator, stove, and storage for dishes and food. The bedroom is typically the smallest room in the unit and can be used as a guest room, home office, or even an extra storage space. The bathroom is usually larger than the bedroom and can include a bathtub, shower, and all necessary plumbing fixtures. Lastly, storage space may also be included for things like additional clothing and other items.
ADU floor plans are designed to be flexible so that you can make changes to suit your lifestyle or needs. Additionally, they are often constructed with energy-efficient materials such as insulation and dual-pane windows in order to save on utility costs. By utilizing efficient design strategies such as these, ADUs are becoming increasingly popular in modern residential development projects.
By utilizing an ADU floor plan, you can turn a small space into an efficient and attractive living area. Whether you are looking for additional living space to house family or guests, or if you simply want to increase the value of your property, ADUs offer great potential for expansion. With careful planning and design considerations, ADUs also provide privacy, safety, and comfort - all important elements in any home.
Choosing the Right Accessory Dwelling Unit Floor Plans
Choosing the right accessory dwelling unit (ADU) floor plan for your property can be a difficult decision. After all, you have to consider the size of your space, budget, and aesthetic preferences. At Dryve Design Group, we offer a variety of ADU floor plans to fit any space or budget. From traditional-style units to modern tiny homes and studios, our selection has something for everyone.
How Our Experienced Designers Can Help You Choose The Perfect Floor Plan
At Dryve Design Group, we understand that choosing the right accessory dwelling unit floor plan can be overwhelming – especially if you're unfamiliar with the process or lack design experience altogether. That's why we employ experienced designers who specialize in helping homeowners select the best layout based on their unique needs and budget considerations while also maintaining aesthetic appeal throughout their projects. We work closely with each client to ensure complete satisfaction from start to finish – from concept sketches through construction completion! So don't hesitate to reach out today – our friendly staff is ready and willing to answer any questions you have about selecting ADU floor plans that are just right for you!
Frequently Asked Questions About ADU Floor Plans
Why do people build accessory dwelling units?
Building ADUs on your properties is most frequently done as part of a long-term family housing plan that includes:
• Affordable elder housing and near parental care
• Reasonably priced accommodation for young adults
• Retaining their primary residence while downsizing and aging.
• Long-term lodging for visitors or families
• Increasing the value of a real estate and long-term investment
• For retirement income or rental property-based passive income
Can I build an ADU on my property?
Depending on your city's (or county's) building and planning jurisdictions, you may be able to construct an ADU on your property. Even your neighborhood may play a role. Ensure you look up your local laws to get more information.
How can I begin a project for an ADU?
The first step to building your ADU is to find the ideal floor plan that fits your ideal after considering factors like available space, purpose of the house, local building restrictions, architectural style, and others. Browse through our collection of pre-designed, customizable, build-ready accessory dwelling unit floor plans to find your ideal plan.
Where do I find an ADU floor plan?
Your search for an ADU floor plan starts here. Our wide collection of customizable plans ensures you can find the ideal floor plan based on your purpose, space, and other factors.
For more information on how https://casitafloorplansbydryve.com/ can help you with ADU Floor Plans, Contact us today!